4月, 2014年
2014年04月28日
本日は職員会議でしたので、昼食は選択メニューでした。
今月の選択は… ホットドッグ and ピザパン でした。
結果は…   ホットドッグ 31名   and   ピザパン 18名   でした。
来月も実施しますのでお楽しみに。
2014年04月28日
一昨日の4月26日に桜島溶岩グラウンドで開催された、平成26年度知的障害関係親善球技大会のグラウンドゴルフヘビークラスに利用者10名の方が参加しました。
学園内でのインフルエンザの流行もあり、参加が危ぶまれましたが例年通り参加することができました。
当日は天気も良く、皆さん久々の外出で笑顔多く過ごされ、プレーをする際には真剣な表情で過ごされていらっしゃいました。途中より、桜島ならではの降灰の影響も受けましたが、他の施設の利用者の方と交流することもでき、良い気分転換になったのではないでしょうか。
2014年04月26日
8. It broke her heart every time you cried. There was no sound as sad as your cries, or sight as horrible as the tears streaming down your perfect face. As far as computer specs go, you mention that you wish to cheat in games, so that obviously means you must be able to support the games in which you wish to cheat. You don't need to best computer in the world to hack. Hacking with Windows is dependent on what you are hacking.
replica celine handbags Everyone wants their site to be the 1 result for their keywords But what about the other slots? When someone searches for your company name, for example, the results should show your website, your Facebook page, your Linkedin page, your Flickr photostream, your Google Places page, your Blog, and hopefully many more. If done right, your social media profiles can dominate the SERPs for all of your keywords. If your company sells custom lawn ornaments, Celine Outlet for example, a celine bag replica aliexpress search for "custom lawn ornaments" should return your website, some pictures from your Flickr, your Facebook page, and even your blog. replica celine handbags
Celine Bags Replica While many people think that self deprecation masks their bragging, everyone sees right through it. This makes the bragging all the more frustrating, because it cheap celine sunglasses isn't just bragging; it's also an attempt to deceive.4. Whipping out your phone. Too was a lexicographer, and his achievements equally extraordinary, says the British language expert Susie Dent. Two men even shared the same ambition: to record faithfully the English of their day. Yet their focus couldn have been more different. Celine Bags Replica
Celine Bags Online People celine 41026 replica move through six predictable stages a universal decision cycle whenever they make a change. If you can't identify where someone is in the decision cycle, you probably won't understand how to exercise influence at each stage. For instance, in the "Satisfied" stage, many people will simply say they're satisfied just to fend off early attempts at change. Celine Bags Online
One of the most common and recognisable yoga poses. Start on your hands and knees, with your hands hip width apart and your knees under your hips. Press into your view it now palms and raise your knees off the ground. I was having a lot of anal one day thanks to two girls with strap ons, and while I was in the bathroom cleaning out my butt, I saw James Franco next to me washing his hands. Apparently he was making some sort of art film in the same building. Someone walked by and said, "Hey, Mr.
Celine Replica Bags Prime reason for why ethanol E85 is becoming popular is where celine bag replica ebay normal ethanol is derived from petrol; Bioethanol or Ethanol is an alcohol made by fermentation, mostly from carbohydrates produced in sugar or starch crops such as corn or sugarcane. Hence, it is celine replica handbags uk termed as greener fuel. In addition to this, plants absorb carbon dioxide from atmosphere while growing, which makes the whole process a lot greener when compared to refinement of fossil fuels.. Celine Replica Bags
Celine Cheap "Push yourself out of your comfort zone and contact people you don't talk to as often," she says. "Look at co workers you have not spoken with in 6 months. Vendors you dealt with at a previous employer. You have the right career, the right house and an eager husband now all you need is a baby. One problem no matter how hard you try you can get pregnant. Infertility in women is more common today than any other time in history. Celine Cheap
Periscope allows you to create live broadcasts of anything. Unlike traditional video that you record and share, Periscope videos broadcast to your followers as it happens. Simply hit the broadcast button and you're streaming live to people's mobile devices.
Celine Outlet But at each stage I hope you are availing yourself of something vital: community. In her book Mothers and Others, the anthropologist Sarah Blaffer Hrdy examines how different configurations of caregivers (of different genders and ages) yield incredibly connected children," Morisette wrote. "Doing it all on your own only leads to burnout. Celine Outlet
Dear Stephanie, First and foremost, Congratulations! Thank you for choosing to spend such an cheap celine dion tickets important event with us at the Barcel Palace where our goal is to make our home feel like yours Thank you for your very nice compliments for our team, they do work very hard every day to make sure our guests feel celine groupon fake well attended to at all times and definitely are Celine Cheap an asset to our hotel. We celine outlet los angeles will certainly relay your praising comments to all of them and we are sure they will be pleased to know their efforts have been appreciated. We are delighted to see celine replica aaa that you really enjoyed the beauty of our installations celine mini luggage replica and pool.
replica celine bags If you use alcahol or if you smoke, you need to stop immediately. Quit before you even fall pregnant, these nasty bad habits decreases your chances of falling pregnant, and smoking kills the sperm. You will be much healthier without these nasty bad habits anyway. replica celine bags
Celine Replica handbags Mint (dot) com Personal Finance Here is another one of the great money saving apps I found. It's a free app, cheap tickets celine dion las vegas courtesy of Mint (dot) com, that gives you access to their personal finance tools while good celine replica on the go. With it, you can track, budget, and manage your money anytime. Celine Replica handbags
Celine Replica As Mother's Day approaches, I can't help but think about my own mother, and how she raised me to become the person I am today. Not only was she a single parent, she was also an immigrant new to the country. Through her drive and dedication, my mother had the biggest impact on how I choose to spend my time. Celine Replica
We were going down a Celine Replica very steep hill on the famous Rt. 1, which hugs the coastline for portions of the highway. I was with a friend that I met on tour that day and this descent was rather a long one. There is limited data about minority ethnic workers in UK and European technology companies. Only three are in the FTSE 100. But as more businesses such as Google offer machine learning algorithms for analysing job postings, lawyers and activists have raised concerns that hiring biases will be preserved and reproduced rather than challenged.
Celine Luggage Tote Replica Inspired Luxury Escapes pride themselves on creating holidays of a lifetime for all the family. The Telegraph is proud to partner knowledgeable and professional travel specialists who will help design the perfect itinerary and deliver an unforgettable holiday experience for every traveller. Inspired Luxury Escapes handpick the top hotels and villas in the most charming resorts so, whether you prefer glorious beach holidays or stays in luxury boutique hotels in a city centre, you can be sure of an exclusive trip to a stunning destination.. Celine Luggage Tote Replica
Celine Bags Outlet Clear and https://www.cheapcelinebagss.com expressive mids are one of the highlights of this soundbar. Dialogue is full bodied, and even in action sequences, isn't not lost within the usual sea of explosions and background music. If you have trouble hearing dialogue in movies or TV shows, the HT S700RF might be a good choice Celine Bags Outlet.
2014年04月25日
本日、4月25日は利用者Nさんの誕生日でした。昼食時には誕生日の特別メニューが提供されました。
Nさんが選んだメニューは…   ハンバーグ   and   フレーズ(ケーキ)   でした。
誕生日昼食を前に、普段よりも食欲が増したのかパクパクとよく召し上がっていたNさんでした。
2014年04月24日
本日、4月24日は利用者Tさんの誕生日でした。昼食時には誕生日の特別メニューが提供されました。
Tさんが選んだメニューは…   スコッチエッグ   and   ふわっとドーム   でした。
誕生日の特別メニューを勢いよく召し上がり、ケーキも大きく口を開けて召し上がっていたTさんでした。
2014年04月21日
Hermes Replica At our school, all the graduating band kids were allowed to write a short blurb which would be included in the program for our spring concert. Anyways, concert day rolls around, and I hanging around backstage, flipping through the program waiting for the parents to start arriving. We worked with nobody else.. Hermes Replica
Replica Hermes American Sportworks Brister's Chuck Wagon Accessoriesby UTV Accessories 8 years ago4x4 UTV Accessories offers custom handmade accessories for American Sportworks / Brister's Chuck Wagon, Tractor Suppy TSC Trail Wagon! Full Cab Enclosures, Full Cab Enclosure fits factory OEM Windshield, Waterproof Soft Top Caps, Roofs, Doors, Hybrid Vinyl Mini Cabs and more. The electric supercharger. These interesting specimens don't get much attention and most of what they do get is negative. Replica Hermes
In 3DMark Slingshot Extreme Open GL, it hermes high quality replica bags clocked 4,681 points. Asus' emphasis on AI shows up when you run benchmarks on the phone, as it subtly drops a notification asking you to enable AI Boost mode. We did replica hermes bracelet also try this feature and saw a bump in benchmark scores..
Hermes Bags Replica What about fancies that aren worth the cost? Maybe we can choose things which have a more efficient ratio of increased wellbeing to resources consumed. There are certainly things that actually are consumed without thought or much improvement in life. Maybe skiing, let say, I love it but I could live just as happy a life without flying away to go do a leisure sport. Hermes Bags Replica
Hermes Replica Handbags You'll have to pay a percentage of each sale to the credit card company, and possibly a monthly fee, but those expenses may be negligible when you consider the time and money you'll save by not having to send out monthly statements. This is a win win arrangement. The customer can still hermes birkin replica china string out payments, but you're not on the end of the string. Hermes Replica Handbags
best hermes replica "So this world traveler, who's shot 35 stories for National Geographic (including six covers), drove to the Lincoln Children's Zoo, a mile from his house, and asked if he could photograph the animals. "They let me take a naked mole rat and put it on a white background, " Sartore said. "That's how we replica hermes luggage started it. best hermes replica
Hermes Belt Replica So the humans band together under the remnants of the US military to train the surviving children and teenagers (who are somehow less likely to be Silencers) as soldiers who hunt down the Silencers. This plan is so silly and has no chance in hell of working, and raises more questions than it addresses (how will killing a few Silencers on the ground affect the alien ships overhead, or how these massive military training facilities will go unnoticed). But luckily, the film doesn't make us live with this conceit long, (unlike the comparatively absurd "The Maze Runner") and the dreaded 5th wave is revealed.. Hermes Belt Replica
Hermes Handbags The writing was hermes birkin replica uk cliched, the characters fit into poorly done stereotyped niches, and the dialogue was juvenile. Weir had a lot of trouble writing a female POV and the result was an immature, unlikeable, awkward, and unimpressive main character. The one gay character sole job was to be gay and comment on it in every scene. Hermes Handbags
Hermes Handbags Replica I felt the full meaning of this statement last week. I traveled hermes replica shoes to Aspen, Colorado to produce the Talk of the Nation shows that were part of the Aspen Ideas Festival. Aspen was wonderful, but getting her latest blog there was quite the journey. After five minutes, Savage abruptly stopped. "I remember him pleading, while he was on his knees with his hands up on his head, 'Oh my god, oh my god. What have I done? Oh my god, I'm so sorry. Hermes Handbags Replica
best hermes replica handbags The early night gave Djokovic chances of winning the tournament a massive boost. They say, this is exactly what the doctor ordered for me after a match two nights ago, he said to spend too much time on the court. Serb has six titles at Melbourne Park, equal to Roger Federer haul and one short of Serena Williams Open era record of seven titles, but most significant is one statistic.. best hermes replica handbags
Fake Hermes Bags Gamers probably should have got one while the getting was good. Because unlike the mining scenario, professionals probably won't be selling them hermes birkin replica reviews used any time soon. And even when they do, not likely for cheap either.. "Our job is to change some minds," said Noah, in his replica hermes hac first full season as executive director of the Ocean City Convention Visitors Bureau. "If they've been going to Virginia Beach the last nine years, we want them coming here. The competition is staggering. Fake Hermes Bags
Hermes Replica Belt "I tell them to be careful replica hermes oran sandals because it's dangerous if you take it and don't have anthrax. I tell them they'll have a bad reaction. I don't remember what, but something bad.". Are all faced throughout our lives with agonizing decisions, moral choices. Some are on a grand scale; most of these choices are on lesser points. But we define ourselves by the choices we have made. Hermes Replica Belt
high quality hermes replica uk People often say that true hermes replica handbags usa beauty is embedded on the real leather hermes birkin replica inside of a person. The truth is that if a person is beautiful on the inside, natural beauty will manifest itself hermes replica handbags on the outside. Natural beauty does not necessarily describe a person's facial features because what are defined as attractive facial features is in the eye of the beholder high quality hermes replica uk.
2014年04月21日
昨日、4月20日は利用者Iさんの誕生日でした。昼食時には誕生日の特別メニューが提供されました。
Iさんが選んだメニューは…   三色丼   and   チョコレートケーキ   でした。
誕生日を喜び、朝からご機嫌だったIさんでした。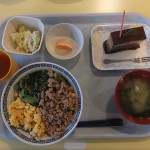 2014年04月21日
Celine https://www.bestreplicacelines.com Luggage Tote Replica Bill Krampf,deputy chief of the Anne Arundel County Police Department, declined to name the suspect during a news briefing on Thursday but said he was a white male in his late 30s. Krampf said the man used a shotgun and "looked for his victims as he walked through" the newsroom. The shooter barricaded the exit door so employees couldn't escape, prosecutors said during Friday's bail hearing.. Celine Luggage Tote Replica
Celine Cheap All clubs need to balance instant gratification with a long term business plan. In the 60 year old Italian, Chelsea have a coach who offers celine outlet canada neither. Sarri belongs in a category of his own. Again, this goes back to the consistency they both need and crave. Set up a schedule for your child, with celine alphabet necklace replica regular times for meals, therapy, school, and bedtime. Try to keep disruptions to this routine to a minimum. Celine Cheap
replica celine bags East couldn do anything with it, though, punting and celine replica shoes pinning the Bees on their own 7. But three plays into the drive, Ullmer bounced off the pile in the middle and found an cheap celine bags opening for a 40 yard run with a personal foul penalty on the end of it setting celine bag replica ebay the Bees up at the Viking 14. Two plays after that, Ullmer got around the edge on a 9 yard touchdown run to put Bethel on the board with 6:22 left in the half, trailing 21 7.. replica celine bags
Celine Replica Bags 1. Use "that" with restrictive clauses. A restrictive clause is one that limits or celine 41026 replica restricts the identity of the subject in some way. Because my nephew is one and a half, he enjoys trying to pull the arms off my action figure, so the Star Wars TV channel here built a special one for my nephew so he can celine micro luggage replica pull as many arms off as he wants. It just been rather wonderful. It brings such joy, I have to say. Celine Replica Bags
Celine Bags Online Modern ecology branched out of natural history and matured into a more rigorous science in the late 19th century. Charles Darwin's evolutionary treatise including the concept of adaptation, as it was celine outlet hong kong introduced in 1859, is a pivotal cornerstone in modern ecological theory. Ecology is not celine handbags uk outlet synonymous with environment, environmentalism, natural history or environmental science. Celine Bags Online
Celine Replica handbags It contains beautiful woodcut illustrations of mining and smelting techniques, and is Agricola's attempt to explain and legitimate mining to his fellow shareholders. But how does he, a physician, set about writing this book? He interviews replica celine miners and begins by compiling vocabulary lists of the words they use. Then he goes on to celine factory outlet formulate theories that are based on miners' ideas about how nature operates and how minerals form in the earth. Celine Replica handbags
Celine Bags Outlet This whole time I been able to stay away from it, but walking into the place where it happened facing it right away. I was thinking, how am celine dion outlet I back to this place where I hid? Where my classmates were killed? It just crazy to think about. I think because I have all my friends in newspaper, we all have each other. Celine Bags Outlet
The following example works fine: $time = time(); $format = 'h:i A'; // "h" is the current hour, "i" the current minute, and "a" AM or PM. Echo date($format, $time); This will effectively output the celine replica sunglasses time as a digital clock would. You may change the format to alter how the hours and minutes are displayed, and even provide more (or less) information about the current time.
Celine Outlet The occasion being when my wife, Betsy, tells me it's time. She determined that 5:15 PM was about right celine outlet online authentic this evening. Looking up the hill at the celine outlet locations back, I saw a Black Bear eating green plants on the celine outlet france hill side not the least concerned about my approach or with my being within 30 feet. Celine Outlet
Celine Bags Replica When the phone is in standby, the backlight goes off but you can still see this information on screen. However, in our experience, the backlight would suddenly come on at random times, even if the phone was lying undisturbed. That was very distracting, especially at night. Celine Bags Replica
Celine Replica Richmond suggests avoiding women on top positions during menstruation, which could make women feel self conscious and may also increase blood flow. But there are plenty of other positionsthat take advantage of this time of the month and thesexual pleasureit can bring both partners. Here's what the experts recommend. Celine Replica
We also offer you choices about receiving personalized advertisements. You can adjust how we personalize advertisements for you by visiting your ads preferences here. You may also generally opt out of receiving personalized advertisements from certain third party advertisers and ad networks.
replica celine handbags A few years you realize the moment, that that team is etched in history and you one of the few players to actually win a championship. 41, also has won Grey Cups as a player and defensive co ordinator with the Calgary Stampeders (2014, 2018 respectively). He replaced the retired Wally Buono as Lions head coach in December replica celine handbags.
2014年04月20日
昨日、4月19日は利用者Sさん、利用者Nさんの誕生日でした。昼食時には誕生日の特別メニューが提供されました。
Sさんが選んだメニューは…   天ぷら     and   ティラミス
Nさんが選んだメニューは…   ハンバーグ   and   ふわっとドーム(ケーキ)   でした。
お二人とも他の利用者の祝福の声に応え、笑顔で写真に収まっていらっしゃいました。
2014年04月20日
perfect hermes replica " He has traveled across the country and abroad, including interviewing President Obama twice, reporting from Haiti after the 2010 earthquake, and investigating the Zika outbreak in Brazil. He has also won two Edward R. From Columbia College of Physicians and Surgeons, where he was elected into AOA, the national medical honor society. perfect hermes replica
Hermes Replica Put a little enjoyment in your lesson by making a game of it. Allow some of the students to be participants and others spectators. Create a reward system that will encourage them to want to study each hermes birkin 55cm replica assignment. Add two inches for the allowance. To get the hip measurement, place the tape measure around the broadest area of your hips. Add nine inches hermes birkin himalayan replica to the final hip measurement. Hermes Replica
Replica Hermes Bags Studies bear this out. Researchers who primed one member of a group of equals to feel like a leader (by asking them to think and write about a time they had power over someone) found that they perfect hermes birkin replica later dominated a task and were more overbearing. More worryingly, the same study found that the simple act of giving one member a nametag with the label actually changed the behaviour of the rest of the team. Replica Hermes Bags
replica hermes belt uk New for the 2017 Camaro LE is a handling package developed on the Nurburgring. And, naturally, there's a Camaro 50th Anniversary Edition, a trim package for both the coupe and convertible. The Camaro has evolved hermes lindy replica beyond being a muscle car, especially in this sixth generation that was downsized a couple inches while sharing structure with the Cadillac CTS, and especially with the hermes fourbi replica optional magnetic damper suspension. It has the power of a muscle car with the moves of a sports car. It skims over pavement and is as responsive as the best versions of the previous generation. Three engines are available, starting with a turbocharged four cylinder making 275 horsepower, 295 pound feet of torque, and zooming to sixty miles per hour in 5.4 seconds. replica hermes belt uk
Hermes Bags Replica I tended to gravitate towards jobs that required physical labor as I figured I had a weak mind but a strong back. I also figured replica hermes wallet the number of people that could or would perform those jobs was probably a little lower than those that wanted 9 5 office jobs. It was easy to get the jobs. Hermes Bags Replica
high quality Replica Hermes If you find that all the top tier LBs have been snatched up when you begin to draft your IDPs, then replica hermes scarf go for one of the top tier DEs, who will most likely still be available. Remember, look for a DE that starts in a 4 3 scheme, and in this case, you should look to last year's stats for some guidance as far as sack totals and tackle numbers. Target at least one of the hermes replica wallet top five to seven DEs for your roster, as the dropoff after the first tier is dramatic.. high quality Replica Hermes
Hermes Belt Replica Not hermes replica handbags china Providing a Unique Selling PropositionMany businesses miss the golden opportunity of utilizing their business card to its full marketing potential.5. Using an Oversized CardThe standard business card size is 3.5 by 2 inches. Common sense dictates using a traditional size card. Hermes Belt Replica
Hermes Replica Handbags The Timbers signed veteran center back Claude Dielna in the offseason to replace Ridgewell. While Dielna showed well during his time with hermes birkin bag replica cheap the New England Revolution in 2017 and earned the captain's armband with the club ahead of the 2018 season, the 31 year old was benched in the middle of last year. Dielna joined the Timbers ahead of the 2019 preseason with the hopes of claiming a starting role in Portland. Hermes Replica Handbags
high quality hermes birkin replica But it stopped short of the more severe step of targeting foreign investments in Cuba though it left the door open to doing so in the future. Courts against Cuban enterprises, many linked to military and intelligence services, will be permitted beginning on March 19. But Washington will keep in place until at least April 17 a ban on legal action against foreign firms using property confiscated by the Cuban government since the 1959 revolution, the State Department said. high quality hermes birkin replica
high quality hermes replica uk Before joining 60 Minutes, Whitaker covered virtually all of the major news stories in the West since he was posted to Los Angeles in 1992, reporting regularly for the CBS Evening News and other CBS News broadcasts. He also has worked for Sunday Morning, hermes deluxe replica set turning out feature stories and thoughtful profiles, including on Barbra Streisand, Norman Lear and Gladys Knight. One of his most memorable Sunday Morning profiles was of ex boxer Mike Tyson. high quality hermes replica uk
Replica Hermes uk In the Nexus range of opportunities available: 3G is not provided, slot for memory expansion is not, and its limited capacity of 8 or 16 GB. No, and the main camera only the front. But offer better screen (which, however, loses the brightness level of Samsung), longer battery life, attractive design and the latest software from Google with their original functions. Replica Hermes uk
fake hermes belt women's The same journalists wondered why Voris did this. Turns out it may be a new, anti SSPX donor that pushed Church Militant to do this. Michael Matt, Chris Ferrara, and the late John Vennari. And other times, it's pop over to this site pure awfulness. In 2014, an anonymous user was caught editing all mentions of the word "torture" from the Wikipedia article on the recently published report on the CIA's use of "enhanced real leather hermes birkin replica interrogation" during the War on Terror. Which is like trying to edit an article about the ocean to remove all mentions of water fake hermes belt women's.